"After a fantastic year with Kasai on Linnégatan in Stockholm, we are incredibly happy to be able to present 2 new destinations, in 2 interesting spaces." - says Paulo Fagundez, CEO and Founder.



The trio Paulo Fagundez, Jerry Forsberg and Felix Granander started working together in 2015 when they founded the event concept "Bubbles & Brunch" which today conducts events in Sweden, Norway, Denmark and England. Since then, they have developed and opened the Kasai restaurant concept, which also includes the nightclub Ochaya. Now they are opening in 2 more restaurants, a full-sized Kasai in Malmö and a smaller sushi bar in Moodgallerian.
At the top of the location called Studio in Malmö, "Kasai-in-the-sky" is set to open on May 11th, with views of Malmö city and harbor. The menu, cocktail list and atmosphere will be similar to the fine-dinging atmosphere at Linnegatan in Stockholm. The big difference in Malmö is that it will be a restaurant without the nightclub experience (Ochaya), which the Stockholm location also feature, but the Kasai team promises a lively destination with fun atmosphere.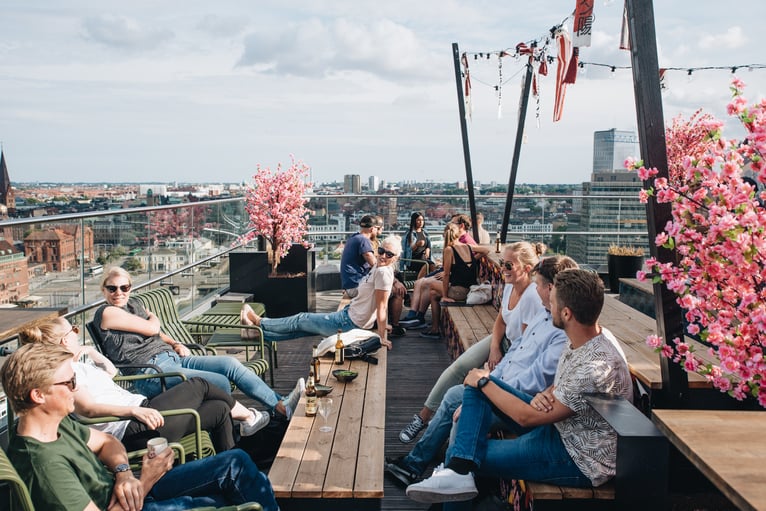 "We are a big fan of Story Hotel in Stockholm. We like their brand and international feel. It suits us perfectly! The location in Malmö are very unique, at the top of the property, with 360-degree panoramic views of the whole of Malmö. The roof terrace is larger than the restaurant, so it is a great space with a lot of possibilities." -Says Jerry Forsberg, who was born and raised in Malmö and moves back to the city to oversee the opening.



He continues: "For me personally, it will be super cool to come home to Malmö after many years abroad and in Stockholm. I really look forward to being back and catching up with old friends."




A big part of the success of Kasai and the great reviews they've received from magazines like White Guide, the owners attribute to Partner and Chef, Danny Elmaleh. Danny started his career in Japan after studying at the prestigious American Culinary Institute in New York and is also behind 2 other restaurant successes in America: Katsuya and CLEO. He makes sure to change the menu from time to time, while being careful to keep the favourites, and that goes for the food as well as the speciality drinks. "We change things every week on the menu, but they are small, gradual changes. Our food is always in development, much like our service and atmosphere, "says Danny.



In addition to the opening in Malmö, the team is also taking the initiative to launch a completely new concept during the same month. "Mini Kasai" is a sushi bar that opens in the local mall 'Mood'. The focus at Mini Kasai will be sushi and takeaway made with the same high quality ingredients as the regualr Kasai restaurant.



"Our guests have requested a quick alternative for lunch, pickup and delivery. Kasai is a very social restaurant where you often spend a couple of hours with friends, but at Mini Kasai the idea is that you can get in and eat in 20-25 minutes, or bring your food home. "- says Paulo. He continues: "Our start with Kasai has gone as well as we dared hope. The food and drinks have been appreciated, the atmosphere is high and the guests many. Now we are increasing the pace and growing the business."



(Nevermynd set up the communication strategy for the expansion of the new brands, and got Kasai articles in both national and local magazines. The above is from Lyx.se)