At the age of 5 Maxi started painted in acrylic. When he was 8, he came across a book with watercolor-paintings by artist Lars Lerin at the home of his grandparents. That's when he really got into art and started watching everything he could on youtube, about drawing technieques and learning how to paint.

Most 10-year-old Swedes idolize footballer Zlatan Ibrahimovic, or singer Zara Larsson, but for Maxi, Lars Lerin was The One. Shortly after he had discovered the work of Lerin, he was drawing for hours each day. Today, Maxi is absolutely certain that he wants to become a professional artist.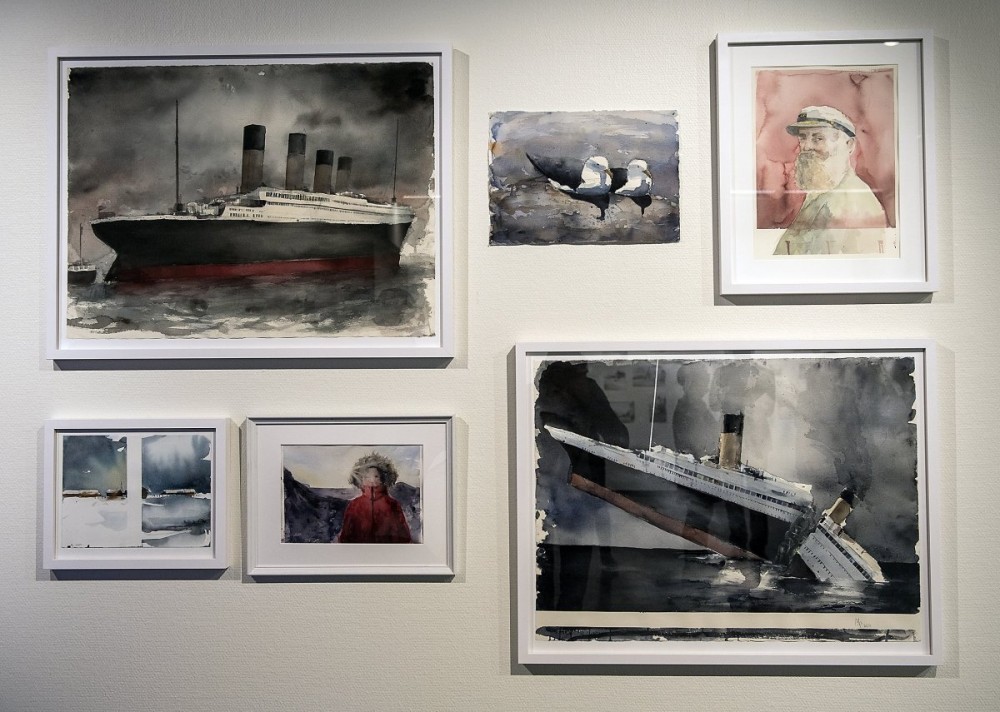 (Naval Paintings hung at the Åland Art Museum)
In 2016, when he was 11 he showed his work to the public for the first time, at a small location in central Stockholm. A friend of his dad got word out to newspapers in town that the young artist was exhibiting and hundreds of people came to see his work. Some drove 4-5 hours to get to Stockholm.
Word got ut to Lars Lerin, Maxis idol, and he was impressed with gthe young artists ability and invited Maxi to have his very own exhibition at Lerin's famous gallery; Sandgrund in Karlstad. It was a success. Maxi broke records for visitors and spent hours being interviewed on Swedish TV and in newspapers. In 2019 he was subsequently invited to show his art at Åland Art Museum, another place most artists dream of whoing at.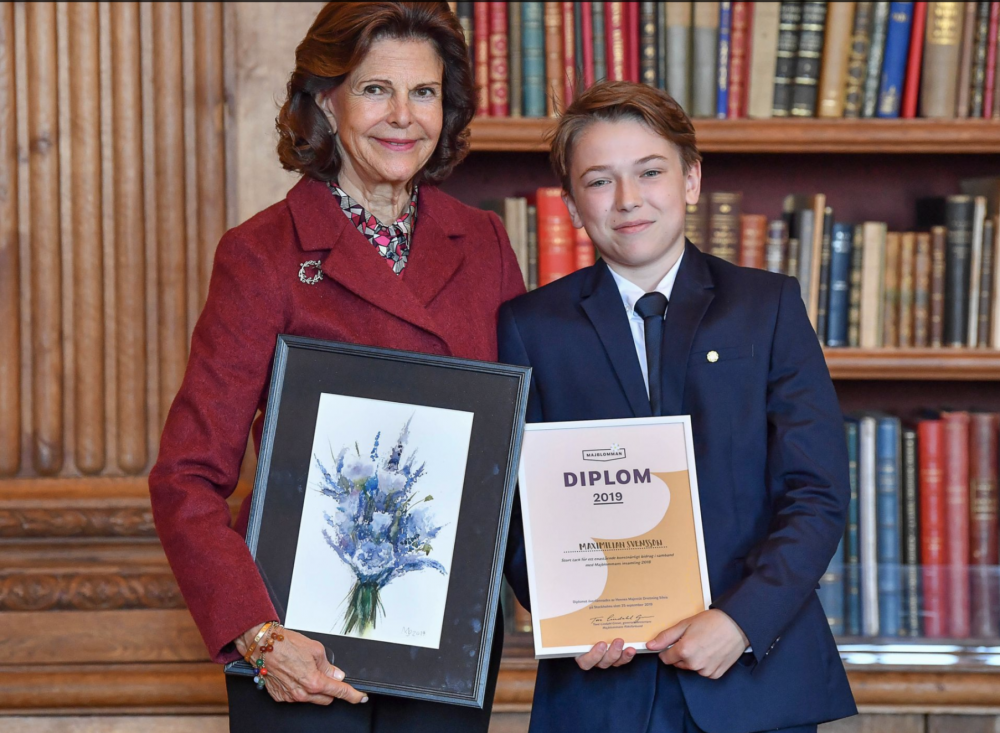 (Maxi with the Queen of Sweden, Silvia)
Now, Maxi is 14 years old and he continues to create and paint. His parents have often been against selling his paintings, but exceptions have been made when it's been for a good cause or to help Maxi save for the art-school he one day hope to attends.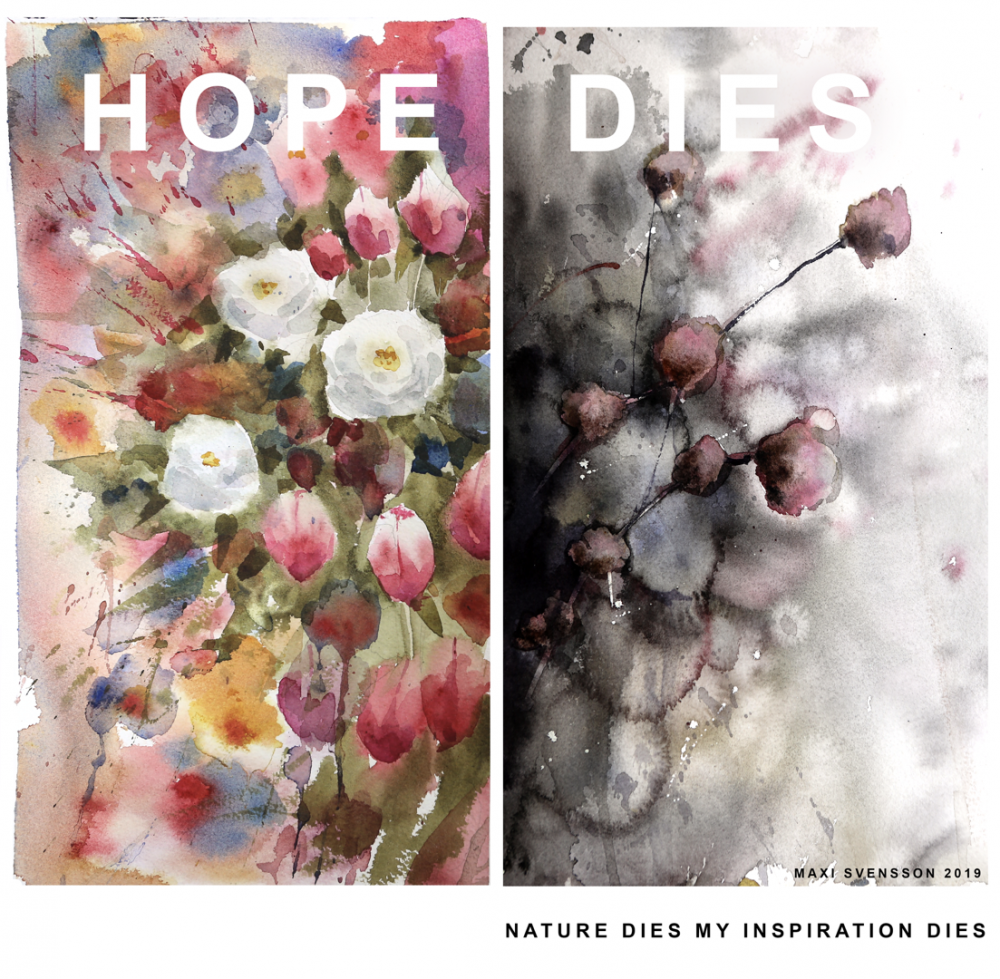 (Painting that won a Uniqlo competition: Hope Dies, a remider for us all to care for the environment.)
We helped Maxi make is very first exhibtion and now his first webpage. We wanted it to be "just enough". Nothing too fancy or extreme, but something a young boy can update and manage on his own.