Lina and Andreas have been running LA BOUTIQUE EYEWEAR in Old Town, Stockholm for more than 10 years. When we ask them about their inspiration for the store, the answer is immediate; "We love the elegant but personalized stores in cities like Paris, Mykonos, Amsterdam and NYC, where the environment and personal service are part of the experience of buying sunglasses."

The owners are dead-set on providing their customers with an experience when shopping, which is evident when you step into the showroom they built on Köpmangatan 3. The space was built in the 16th century and is located just blocks from the Royal Palace.
With relaxed personal service they give you something that we have not found in any other Swedish eyewear store. They have long experience and solid knowledge of the industry and they seem to work from the belief that sunglasses tell a story about "who you are".
All eyewear offered are hand-picked from the world's leading and most exciting eyewear-brands. LA BOUTIQUE provides items from affordable brands such as LE SPECS (SEK 500-1000) where to exclusive brands such as Thom Browne and Dita (SEK 4500-8000) with top-of-the-line Japanese craftsmanship.
Since LA BOUTIQUE is classified as Fashion Store, they get their hands-on unique products from Colabs as well as Limited Edition models which most opticians and department stores rarely get a chance to buy. They offer exclusive models from GUCCI Supreme, Saint Laurent, Givenchy, Bottega Veneta and international up-and-coming brands like Gentle Monster.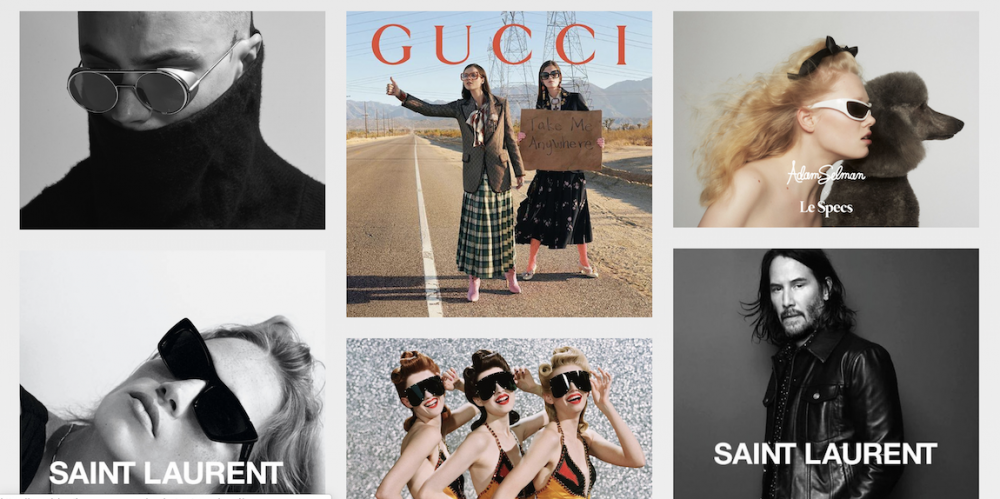 LA BOUTIQUE welcomes groups and companies that want to make a consultation as a group, with the goal of making it fun for all participants. Lina and Andreas especially like to meet those who feel that they "do not fit in sunglasses", because they are convinced that EVERYONE does - you just need to find the right model for your individual face shape, or something that adds to your own style and personality.
Visit www.laboutiqueeyewear.com to look at news and sales. To book an appointment email: shop@laboutiqueeyewear or SMS: 0709-720320.
We highly recommend a visit. You will definitely like both the range of options in eyewear as well as the charming owners of the store.