At the age of eight, Maximilian "Maxi" Svensson first discovered the works of Lars Lerin. His paintings made Max curious about painting himself and he soon developed a keen interest in watercolors and soon he was painting for hours - every day. Just like his idol, Maxi mainly paints nature motifs and landscapes. He takes inspiration from books, games and travels as well as from ordinary things in his daily surroundings.
Maxi likes to test different styles and besides Lars Lerin, he also love the work of Picasso and Benjamin Björklund.


Maximilian Svensson is now 12 years old. He lives south of Stockholm and has no formal art education but dreams of studying art in the future - and having his own studio. After expressing his hopes and dreams to Nevermynd owners we felt urged to help the art-world discover this exceptional new talent.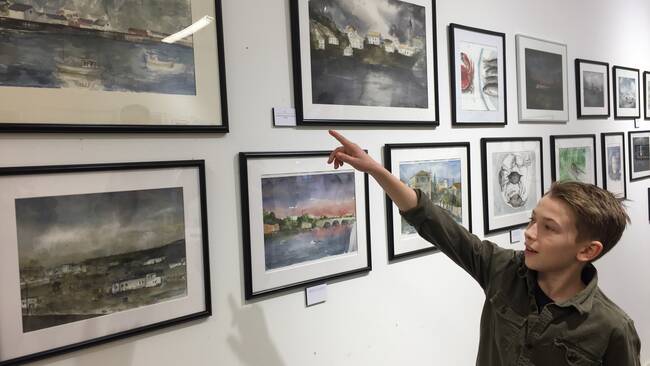 On June 6th, 2016 we organized Maximilian's first vernissage at No18 in Stockholm - and made sure the press got word of the talent this young man possess. Maxi did interviews with several of the large magazines in Sweden as well as TV appearances with SVT and TV4. Shortly after his very successful first excibition he got an invitation from his idol Lars Lerin to exhibit at the famous Sandgrund Gallery during the period of March 4th to May 21, 2017.

(Maxi with his idol Lars Lerin)

Keep an eye out for Maxi Svensson and his upcoming excibitions. There will be much more to see from this young talent.