Each year, the Executive Network Company CLOSE gives out the 'Excellent Speaker Award' to the speakers who managed to get a perfect (5,0) score from the Swedish Executives they adressed, at one of the leadership-development sessions which Close executes. The award itself is prestigious but it was in need of a new look - a polish to match Close's new Brand, and to bring out its full stature.

(old design)
We kept the 5 stars because Close have the them as one of their most important guiding objectives; To always deliver '5 stars' at the events they produce.
We also designed a speech-bubble which highlights and delivers the name of the Award itself: Utmärkt Föreläsare. We made the new design partly see-through, so that it would look 'a part of' which ever background it is placed on top of. For example, if a speaker pasted the award in the corner of a photo of themselves, or on their Facebook-header, we wanted it to blend with the picture or backround, while still being well noticed.

(new design)
Some of the recipients of the award have been: Jan Eliasson, Annika Malmberg, Christer Ohlsson, Elizabeth Kuylenstierna, Johan Ronnestam, Stefan Einhorn, Svante Randlert, Ulf Lidman och Ulrika Åström.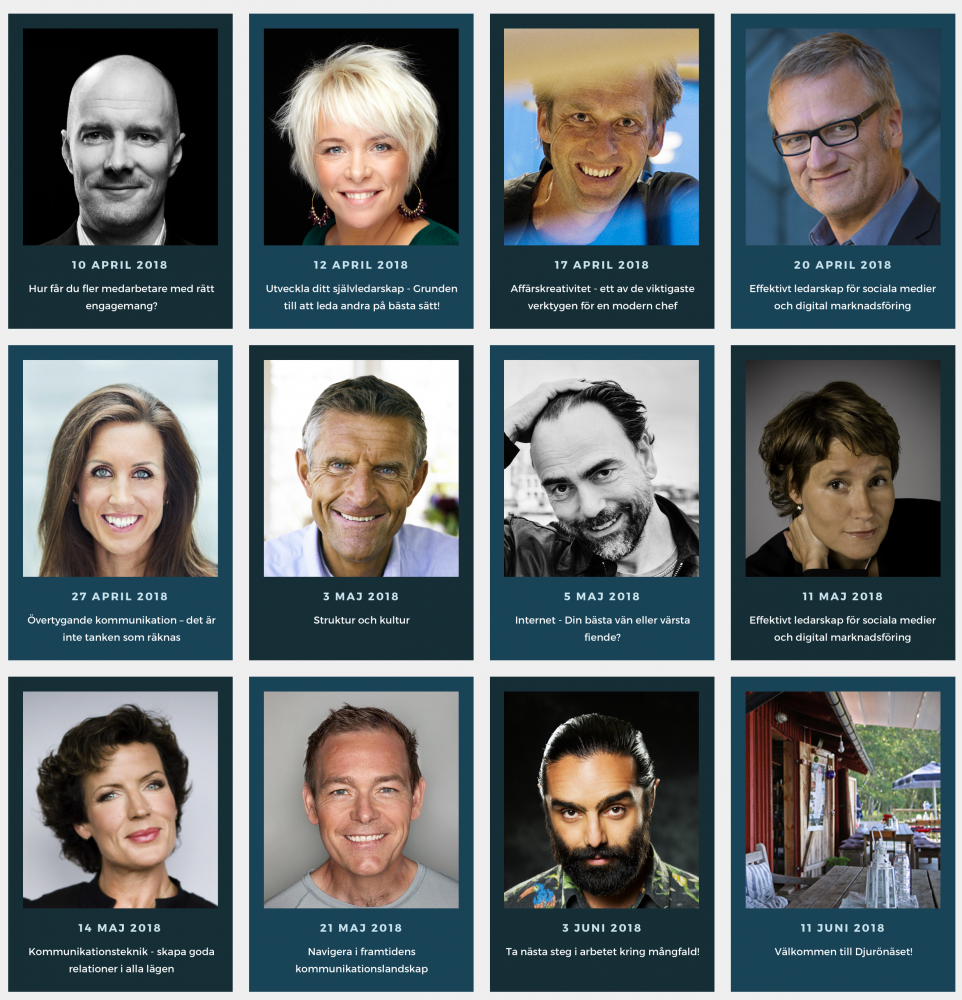 "Our new Award stands out and gets noticed. But most importantly - the speakers are proud to use it on their own websites and in their communication. That in itself illustrates the value of good design."
-Niclas Grewin, CEO of Chefsnätverket Close